Whizzy modelling a medium Woof~Bed.
Available in 3 sizes :

Small (64cm x 54cm) £38.99
Medium (94cm x 70cm) £48.99
Large (104cm x 94cm) £58.99
Choice of 4 colours - NEW Wine Red
Navy Blue - Wine Red - Bottle Green & Chocolate Brown
The covers are a beautiful, soft wick away fleece that allows your dog to dry naturally without making the bed wet.
Mud and dirt will just hoover off and the cover can be easily removed for washing.
COMFORT WARNING!
Due to many, many emails from our customers we would like to issue the following WARNING:
Our beds will make your dogs sleep longer
Our beds will make your dogs snore louder
Our beds will give your dogs a better night's sleep
Our beds will give your dogs all the comfort they need to stay fit & healthy
Our beds will make your dogs want more Woof~Beds around the house/car
We would like to apologise in advance for making your dogs Lives Too Happy!
Why buy a memory foam dog bed ?

Comfort not compromise...
We humans would never wear ill fitting shoes or sleep on a hard mattress. Not only would it be uncomfortable
but it can actually be detrimental to our physical health.
Thankfully, we are able to choose to avoid such things that cause us discomfort and seek out better things to wear, better things to sleep on, better ways of living.
If our dogs could talk...
Although our dogs may not be able to speak to us in our language, they still have their ways of telling us that they want the same things too. Jumping up onto the sofa ? Sneaking onto our beds ? We all see them do it but have we ever really stopped to ask why ?
Given their choices, a dog will choose comfort over discomfort. Just like we would. However, they don't understand things like getting older, wear and tear on joints. They're not possessed with knowledge about things like memory foam and just how much it can help maintain healthy joints and avoid pain.
We can make a difference...
The great news is that we do have that knowledge and we can choose to make a difference to the basic everyday quality of life of our dogs.
So, when your dog lies on a Woof~Bed, they may not know why it feels better, all they know is that it does !
The Woof~Bed range....
There are three different sizes to cater for all breed sizes. The small will accommodate from Toy size to small Springer Spaniel.
The medium is the most flexible because if you are like me and have three medium sized dogs (Collie,Springer,Pointer) they can all snuggle up together on the same bed, or you could do as I do which is have two mediums so that way if they want to stretch out they can.
The large IS large and will accommodate up to Great Dane size. This bed is very useful to all large dog owners as it fits perfectly in the boot of most estate cars. This is a real bonus if you're like me and have more than one dog to transport around.
If you require a different size bed please just ask and we can make it for you !
*** NEW extra colours available by special order !***
To order please email: info@woofbed.co.uk
European delivery now available - click here for more info !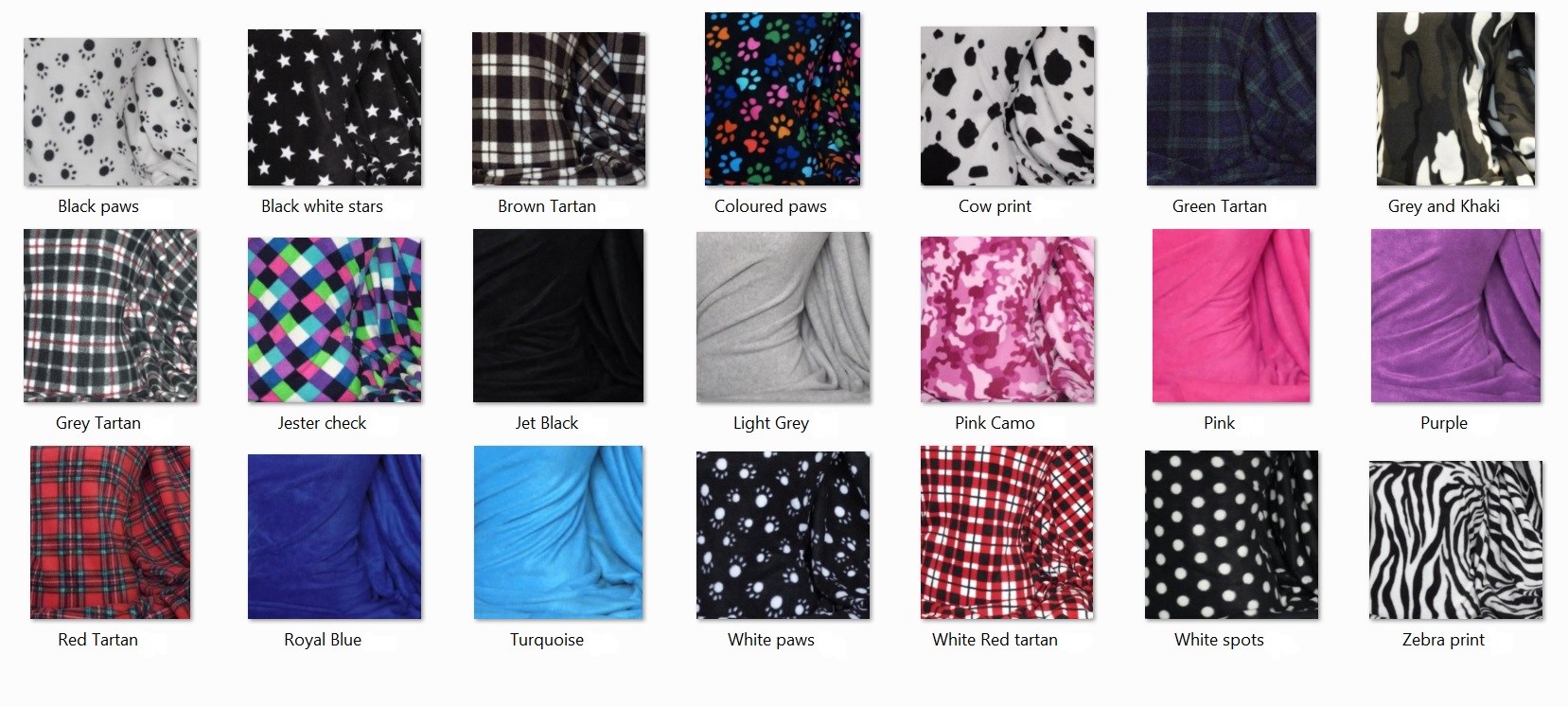 With your dog spending up to 18 hours a day at rest, maintaining healthy joints is vital.
Woof~Bed is a memory foam dog bed that will give your dog all the comfort and support they need to stay fit and healthy.
The best nights sleep for your best friend.
Woof~Bed is used and recommended by vets !
Why ?
"Because the dogs love them and are the best support for a speedy recovery"


Come and meet some of our canine Woof~Bed customers and see why they are are smiling ! Paws of Fame
Customer Testimonials
Helen & Lenny (Lancashire) - " Well I can certainly say that the Woof~Bed is by far the best dog bed ever. Lenny was extremely fortunate in winning one a year ago. When hearing about a memory foam dog bed my initial thought was a dog bed is a dog bed. My lurcher was obviously happier on the sofa, however, Lenny absolutely loves his Woof~Bed and will happily stretch out and nap for hours on there. Give him a toy or a treat and the first place he takes it is his Woof~Bed. It is also brilliant for washing the cover and easy to remove and put back on. I without doubt recommend them to any dog owner (and human as my husband spends time on there too). The added bonus is that through the Woof~Bed I have also met a lovely friend in Ninna, a wonderfully kind lady whose passion and love of dogs shines through."
Mrs K, Hull -
" Hi Ninna, I just wanted to say how truly Wonderful your beds are, the dogs love them ! I feel so bad that I've bought them round beds with sides on them in the past, I never realised how uncomfortable they must have been not being able to stretch out !! Thank you so much for making Amazingly comfortable beds,
you're a Star X "
Mrs J, Coventry -
"Our Poodle Loves her bed so much and your fabulous customer service was an absolute pleasure to be on the receiving end of ! I will recommend you to everyone we know X"
Mr j Darlington - "Thank you for making these extra-comfy beds, you're doing a grand job of keeping a nation of dogs, and dog owners, very happy."
Mrs P, Cornwall -
"
Cannot recommend Woof~Bed highly enough. Dogs have been waiting for a quality memory foam dog bed that will help their joints and keep them comfortable for so long. Woof~Bed is the answer. Our Oliver, who has severe arthritis loves his bed. It never sags, gives him all the support he needs and looks great too. Our dog boarders also love it and it will really help their joints in the future. No 1 for dog comfort."
Mrs H, Kent -
"
My friend recommended that I take a look at these pet beds and I'm so glad I did. The beds are nothing short of Amazing !! So much so that the same day the bed arrived I bought a second one, now my dogs don't have to fight over them"
Mr G, Surrey - " Simply the best dog bed I've ever bought ! Harry loves it and it never smells doggy, the covers are so easy to remove and wash, its a pet owners dream bed ! "
Mrs P, Dorset -" I bought two beds, a small and medium for my pack, and they still manage to argue over who sleeps on which bed. I would never buy anything else now seeing how happy they all are"
Mrs S, Wiltshire - " My poor boy had broken his leg and was going to have to have major surgery, the only thing I could do was keep him comfortable while he was recovering. I was so glad that my vets advised me to look at getting a Woof~Bed as now I was able to give him the best level of support for a fantastic recovery !
Thank you "
We also make bespoke beds to order, please contact us with your requirements and we'll be only too happy to make your dog's dreams come true.